Canadian Mobile Network Operators Compatible with Lil Tracker 4G Devices
Posted on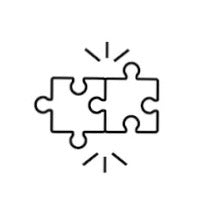 At Lil Tracker, we offer simple and economical SIM cards plans to make setting up your Lil Tracker a breeze. Our plans are offered with prepaid terms of 3, 6 and 12 month durations, and can be used across the nation. All plans include the SIM card for free, and there are no activation charges or other 'hidden fees.' Plans are available with and without voice services. Click to view our plans here.
We also know that some customers prefer work directly with their own service provider.  So we've compiled a list of Canadian mobile network operators that we have confirmed to be compatible with our latest devices. 
National network operators compatible with Lil Tracker 4G devices:
-Bell Mobility
-Rogers Wireless
-Telus Mobility
Regional providers, MVNOs and resellers compatible with LIl Tracker 4G devices:
-ChatR
-Fido
-Fizz
-Koodo
-Lucky Mobile
-Public Mobile
-SaskTel
-Speak Out 7/11
-Videotron
Our 4G devices work with the following frequencies:
LTE FDD: B1 B2 B3 B4 B5 B7 B12(17) B28A WCDMA: Band 1/ 2/ 5
GSM, GPRS 850/900/1800/1900
What's required?
-A Nano SIM card activated as an independent plan (Plans not independent such as those typically used with an 'Apple Watch' are NOT compatible).
-Data Services: 30 MBs per month is more than enough data for unlimited use of GPS positioning and Voice chats (recorded voice messages). If you plan on using the video chat feature or uploading or downloading photos, additional data will be required.  
-SMS Capabilities Enabled: SMS services are not necessary with the National Operators (Bell, Telus and Rogers) but are highly recommended for Regional Providers and Distributors. 
-Voice Services: Voice services are optional, however they are necessary for certain features, such as Voice calls, Remote Monitoring and SOS calling.
 If you already have your SIM card and are looking to configure the APN, click here for a video tutorial on setting the APN for your GPS tracker smartwatch